What has been seen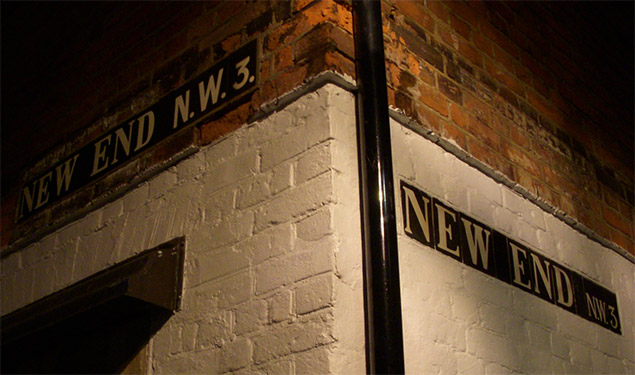 Oddly enough, I don't have any bad memories I could rehash over and over again as I walk on those streets for the first time in years. No devastating news in London. No hurtful breakup. No collapsing towers. No tears.
London is drama free.
I'm alone walking in the rain. I don't mind the rain with my ironic handmade burmese umbrella. I'm here and I, what, enjoy it. Enjoy being here. Walking on the street. In the rain. The sound of my shoes on the pavement is different. The pace. Even the rain tastes different.
Enjoy.
It seems that way. It takes more time than what Google maps said but I don't mind. Even when a youngster hits me with his skateboard, I don't care. And when I end up flirting with a waiter at a fancy burger place in front of the cinema, I feel better than I felt in years.
But the next day, it all comes back to me. The need to see. To walk. To understand. To shop. To do. To take pictures. To get. Everything and everywhere. Visit every gallery. To go to every vintage shop on my list. And already, I'm tired, just thinking about, not everything I'm going to do but everything I'm going to miss.
And I know I'm going to miss everything. So why bother. The more I run, the more I feel I miss out on life. But still, I run. Faster. Faster. Through the crowd. I'm an addict. Addicted to the overflow.
On Sunday morning, the streets are empty and the white sun warms my skin. I walk with no purpose and I could not be happier. I lose & find myself in the Barbican maze. I could live in London. I think I could enjoy living in London. But why. What for. It's like living abroad is a self-fulfilling goal. But what would I do here. What difference would it make. In London. Or in Rangoon, or in New York, or in Buenos Aires. Why would I go live there. For what. To live the same little life. Be as empty as I am today. But far away. So, I follow the sun between the concrete towers and do what I do best, sit in a nice pub and order an english breakfast.